Join Our Team
Joining Camacho Contractors is more than just a job; it is an opportunity to be part of a company that values its employees and fosters a culture of inclusion. With over 35 years of experience in the industry, we have established ourselves as a trusted commercial roofing contractor, and our commitment to equal employment opportunities sets us apart.
At Camacho Contractors, we firmly believe in providing a diverse and inclusive work environment where everyone has an equal opportunity to thrive and succeed. We embrace individuals from all backgrounds and experiences, recognizing that a diverse workforce brings fresh perspectives and innovative ideas. We actively promote thoughtfulness, respect, and fair treatment for all employees, ensuring that everyone has a chance to contribute and grow within our organization.
Camacho Contractors values our employees and understands that their skills and development are essential to our continued success. We invest in our team's growth, ensuring that they have the tools, knowledge, and support needed to excel in their roles. Whether through mentorship programs, industry certifications, or specialized training, we are dedicated to helping our employees further develop their skills and reach their full potential. If you are looking for a fulfilling career in commercial roofing, we invite you to contact us to learn about our current openings.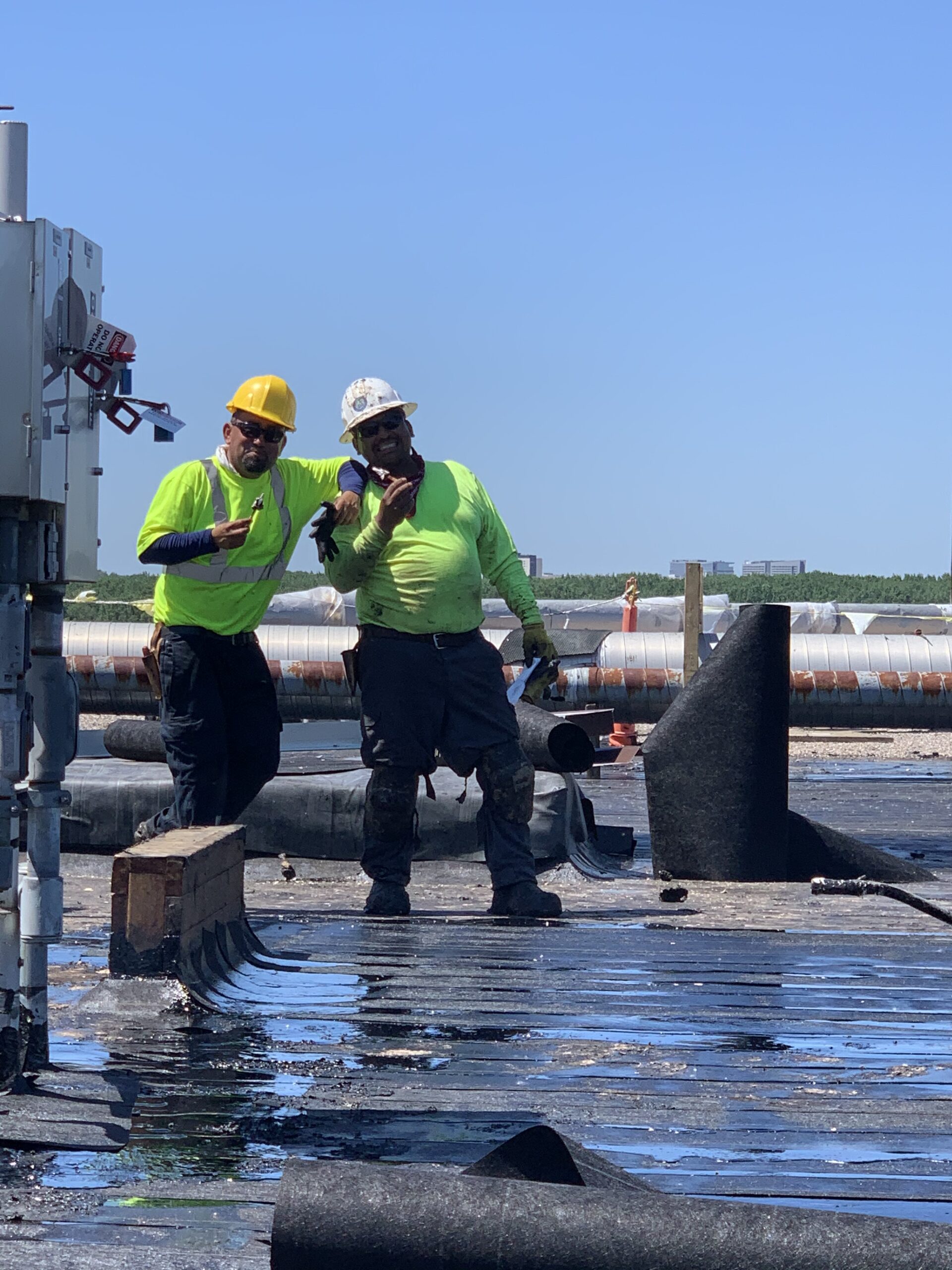 Our employees are the backbone of our company, and we recognize their contributions and achievements!
Current Openings
We are an equal opportunity employer!
Camacho Contractors is signatory to both Roofers Local Union 96 and Carpenters Union 322.
We seek tradesmen & women who are looking to further their careers in roofing and sheet metal, and who illustrate a dedication to safety & quality workmanship. We strive to work locally on projects in the St. Paul & Minneapolis metro area.
Typical openings often include:
Journeyman Roofers
Apprentice Roofers
Carpenters able to roof or familiar with sheet metal
Apply in person: 2920 Talmage Ave SE, Minneapolis, MN 55414
Hours of operation: 7:30am – 4:00pm (Monday – Friday)
Oportunidades Laborales
Somos un empleador con igualdad de oportunidades!
Camacho Contractors es un miembro de la Unión de Techeros #96 e Union de Carpinteros #322. Buscamos hombres y mujeres para trabajar en techos planos/comerciales, quien se dedican al trabajo de calidad y la seguridad.  
Trabajamos en las ciudades Minneapolis y San Pablo (y sus alrededores). El grupo es bilingue para que todos puedan triunfar.
Buscamos:
Techeros con experencia (Journeyman)
Techeros sin mucha experencia (Apprentice)
Carpinteros que no tengan miedo a los techos
Ven a la oficina para aplicar:
2920 Talmage Ave SE, Minneapolis, MN 55414
El horario de la oficina: 7:30am – 4:00pm (Lunes a Viernes)