Welcome to Camacho Contractors
With over 35 years of experience serving private and public clients in the construction industry, Camacho Contractors has emerged as a leading WBE + MBE roofing contractor in the Twin Cities. We are committed to delivering exceptional craftsmanship, innovative solutions, and unparalleled customer service. Our team of skilled professionals is equipped with the knowledge and expertise to handle a wide range of projects, from small-scale repairs to large-scale installations.
We understand the importance of a reliable and durable roof for commercial buildings. That is why we offer a comprehensive range of roofing services, including roof repair and maintenance, new construction roof systems, and re-roofing options. Our expertise extends to architectural sheet metal, where we provide customized solutions for roofs: standing seam panels, copings, gutters and downspouts, fascias, and other decorative features.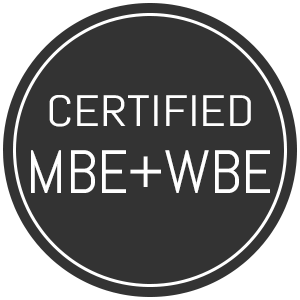 As a company, we pride ourselves on our dedication to quality and customer satisfaction. We strive to exceed expectations by delivering projects on time and within budget, while adhering to the highest industry standards. Our commitment to safety, professionalism, and open communication ensures a smooth and successful construction process. We value our clients' trust and are dedicated to building long-term relationships based on integrity, reliability, and exceptional workmanship.
Our Expertise
At Camacho Contractors, we have decades of experience with single-ply and built-up roof systems, large-scale shingle projects, and architectural sheet metal solutions for commercial buildings. If you're looking for a trustworthy WBE + MBE roofing partner, look no further than Camacho Contractors. We'd love to hear more about your project. Contact us today!
Close
Single-Ply Systems
When it comes to commercial roofing, single-ply systems have become increasingly popular due to their durability, cost-effectiveness, and versatility. At Camacho Contractors, we specialize in installing and maintaining three commonly used single-ply roofing systems: EPDM (rubber), TPO (plastic), and PVC (vinyl). Within each of these distinct systems, we have extensive knowledge of:
Ballast – using rock to weigh down the system
Mechanically fastened – using screws to fasten the system
Fully adhered – using adhesives to attach the system
Furthermore, Camacho Contractors has the proficiency and experience to install, repair, and maintain EPDM, TPO, and PVC systems with manufacturer warranties ranging from 10 years up to 30 years. With proper inspection and maintenance, many roofs can surpass their warrantied lifespans. Our skilled professionals ensure proper installation and employ the highest quality materials, resulting in long-lasting and reliable roofing solutions for your commercial property.
Built-Up Roof Systems
Built-Up Roofing (BUR) systems have long been a trusted choice for commercial properties due to their proven performance and durability, especially in Minnesota's diverse climate. Camacho Contractors has an established track record with BUR systems – both gravel and smooth surface – providing reliable protection for your commercial property.
One of the key advantages of a BUR system is its exceptional durability. Multiple layers of asphalt provide excellent resistance against the elements, including UV radiation, extreme temperatures, and heavy foot traffic. This makes BUR systems particularly suitable for commercial properties that experience high levels of activity. 
At Camacho Contractors, our experienced team ensures precise installation and meticulous attention to detail when it comes to BUR systems. We work with high-quality materials, employ skilled professionals, and adhere to industry best practices to deliver reliable and long-lasting roofing solutions for your commercial property.
Large-Scale Shingle Projects
When it comes to large-scale roofing projects for commercial properties with sloped roofs, shingles are a popular option that offer both aesthetic appeal and reliable protection. At Camacho Contractors, we have the expertise and resources to handle select large-scale shingle projects with utmost precision and efficiency. Shingles provide a versatile and durable roofing solution that can enhance the visual appeal of commercial buildings while ensuring long-lasting performance. 
Camacho Contractors understands the unique challenges that come with large-scale projects, such as coordinating logistics, adhering to timelines, and maintaining high-quality standards. We prioritize effective project management and clear communication to ensure a smooth and successful execution from start to finish.
Architectural Sheet Metal
Architectural sheet metal is a versatile and visually appealing roofing option that combines functionality with aesthetic appeal. At Camacho Contractors, we have experience in architectural sheet metal installations for commercial properties, providing durable and stunning solutions.
Architectural sheet metal enhances durability and weather resistance, making it an ideal choice for challenging climates. In addition, sheet metal provides endless design possibilities. Its sleek and modern appearance can augment the overall aesthetic of any commercial building. From standing seam roofs to custom fabricated elements, our skilled craftsmen can create unique and eye-catching designs that reflect your brand and architectural vision. Our team has the expertise and experience to handle architectural sheet metal installations with precision and attention to detail. Our team works closely with architects, designers, and building owners to bring their vision to life while ensuring optimal functionality and performance.
Copings, Gutters, Downspouts, and Soffits
Copings, gutters, downspouts, and soffits play a crucial role when it comes to protecting your commercial property from water damage and ensuring proper drainage. Copings are protective caps placed on the top of parapet walls, providing another barrier against moisture and water infiltration. Copings and flashings aid in protecting parapet walls, blocking UV rays and premature damage from the elements. They also enhance the aesthetic appeal of your building – given a wide variety of colors and shapes – giving it a finished and polished look.
Gutters and downspouts are integral for efficient water drainage. Gutters collect rainwater from the roof and guide it into downspouts, which redirect the water away from the building's foundation. This prevents water accumulation and potential structural damage.
Soffits, on the other hand, are located under the eaves of a roof and provide ventilation while concealing the rafters. They protect your property from moisture damage and ensure proper airflow, reducing the risk of condensation and mold growth.
At Camacho Contractors, our experienced team ensures the proper installation and maintenance of copings, gutters, downspouts, and soffits. We use high-quality materials and follow industry best practices to ensure effective water management and protection for your commercial property.